You are able to add your Social Media links to your Web Player page via your Partner Portal.
Once logged into your Partner Portal click Site Settings in the navigation panel and enter the Social Media link addresses, then mark them as Active.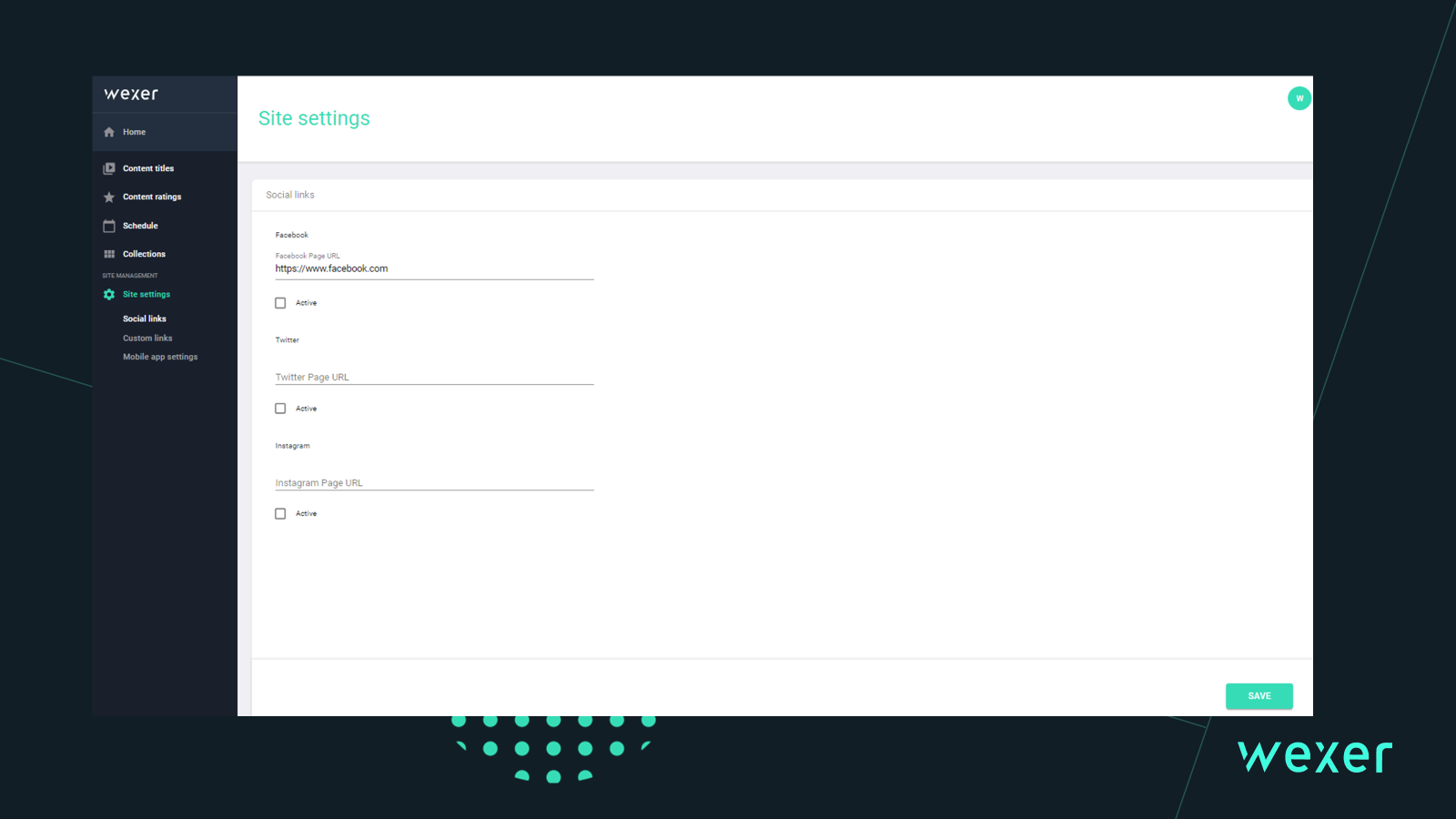 If you have other Social Media sites you use they can be entered under the Customs Link page, again as above, add the URL details and mark as Active.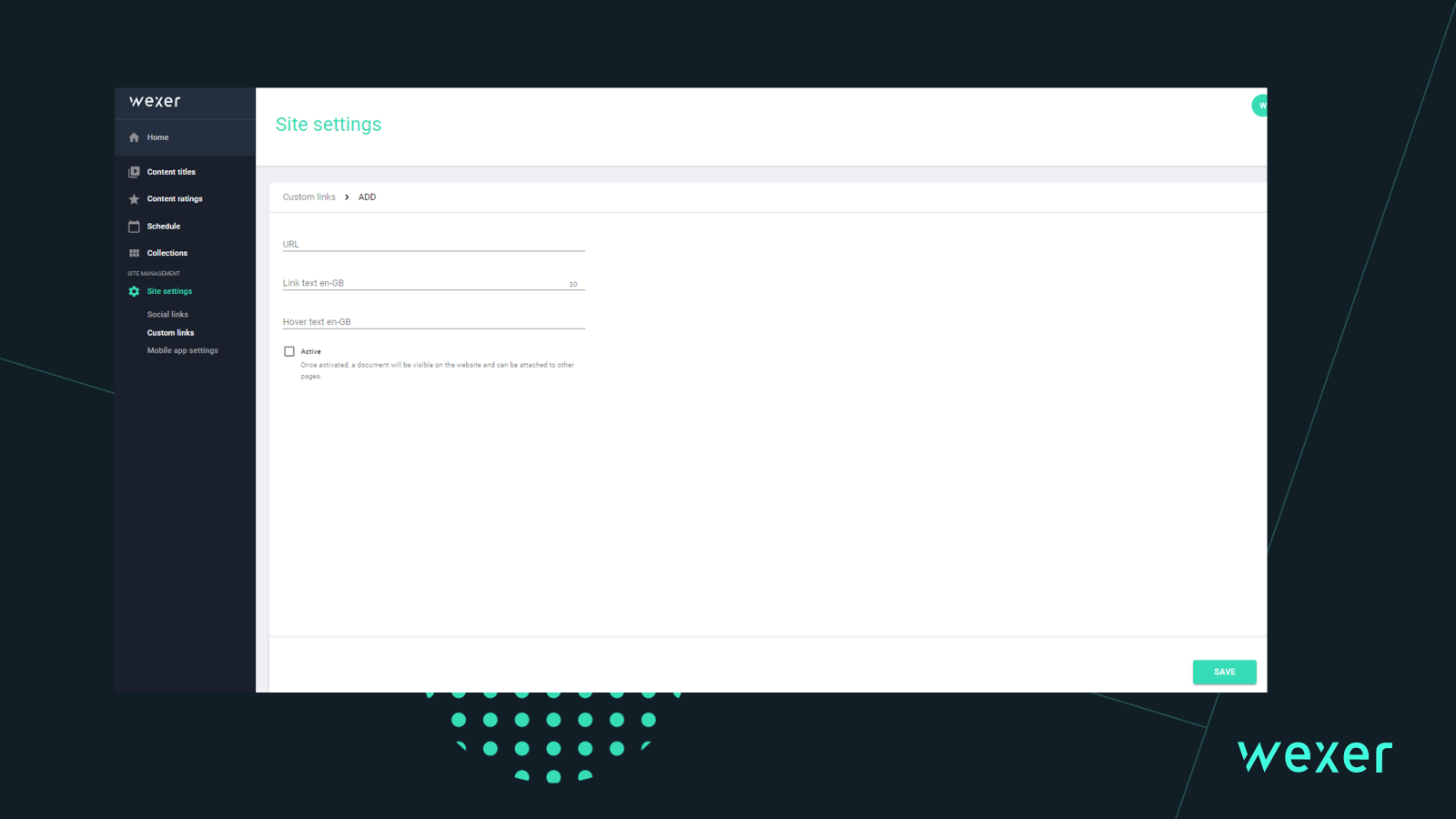 If you are utilizing the Web Player, along with the the App, you can enter your app store information below.