Overview:
Your dedicated Customer Success Manager will walk you through all information relevant to your execution during your onboarding meeting(s).
For ongoing and in-depth reference on best practices, our Customer Success team has created the attached documentation (available for download below), to guide you through Launching and Promoting your Web Player site.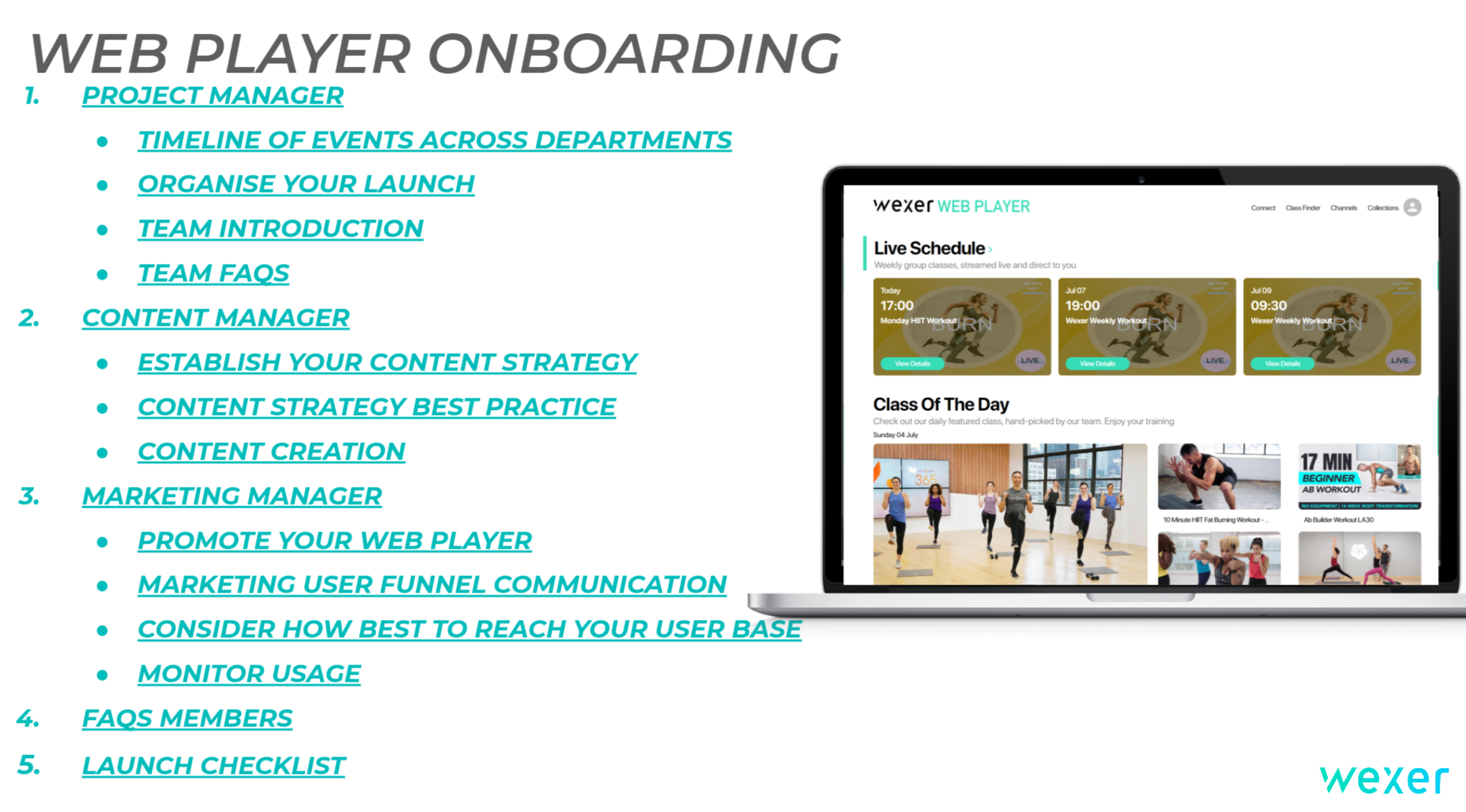 The launch timelines below overview the steps each stakeholder will need to cover during and immediately after the launch of your web player. Your Customer Success Manager can help you decide which areas are the most important to focus on, base on your desired outcomes and strategy. In depth guides for each of these stakeholders are available for download at the bottom of this page: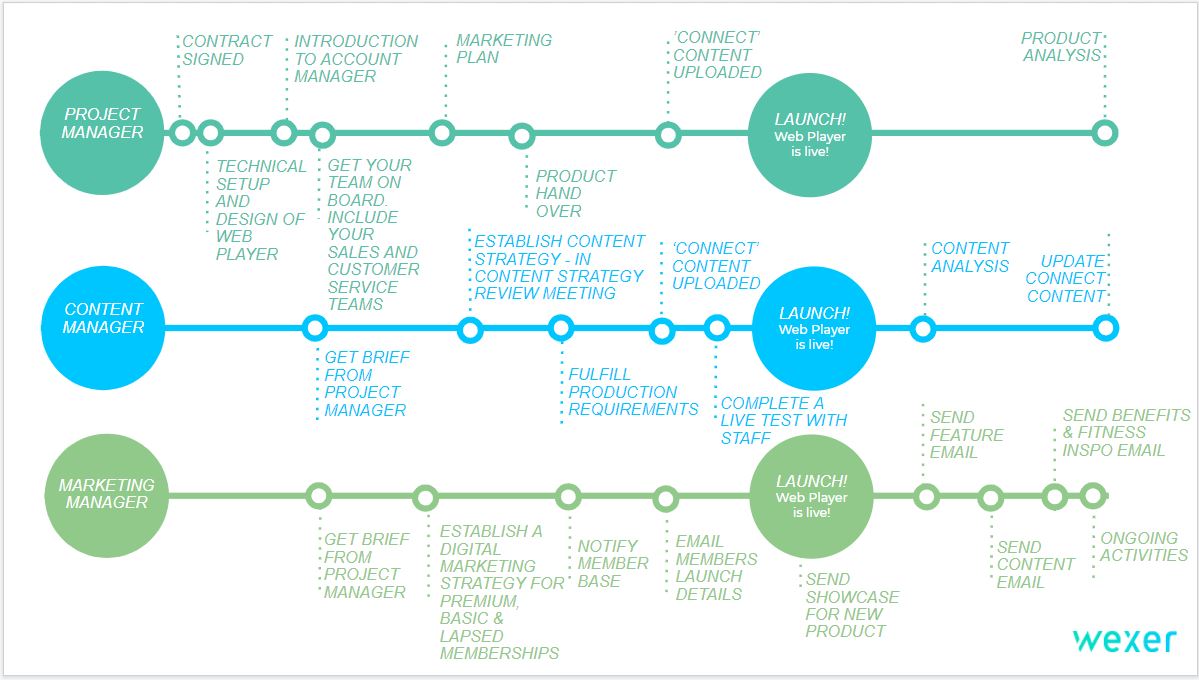 Project Managers need to ensure the new digital offering launch is holistically integrated into your companies long and short-term goals & strategies. We have put together a guide specifically for you at the bottom of this page for download, but we recommend that you download the full guide and make yourself familiar with all stakeholder goals.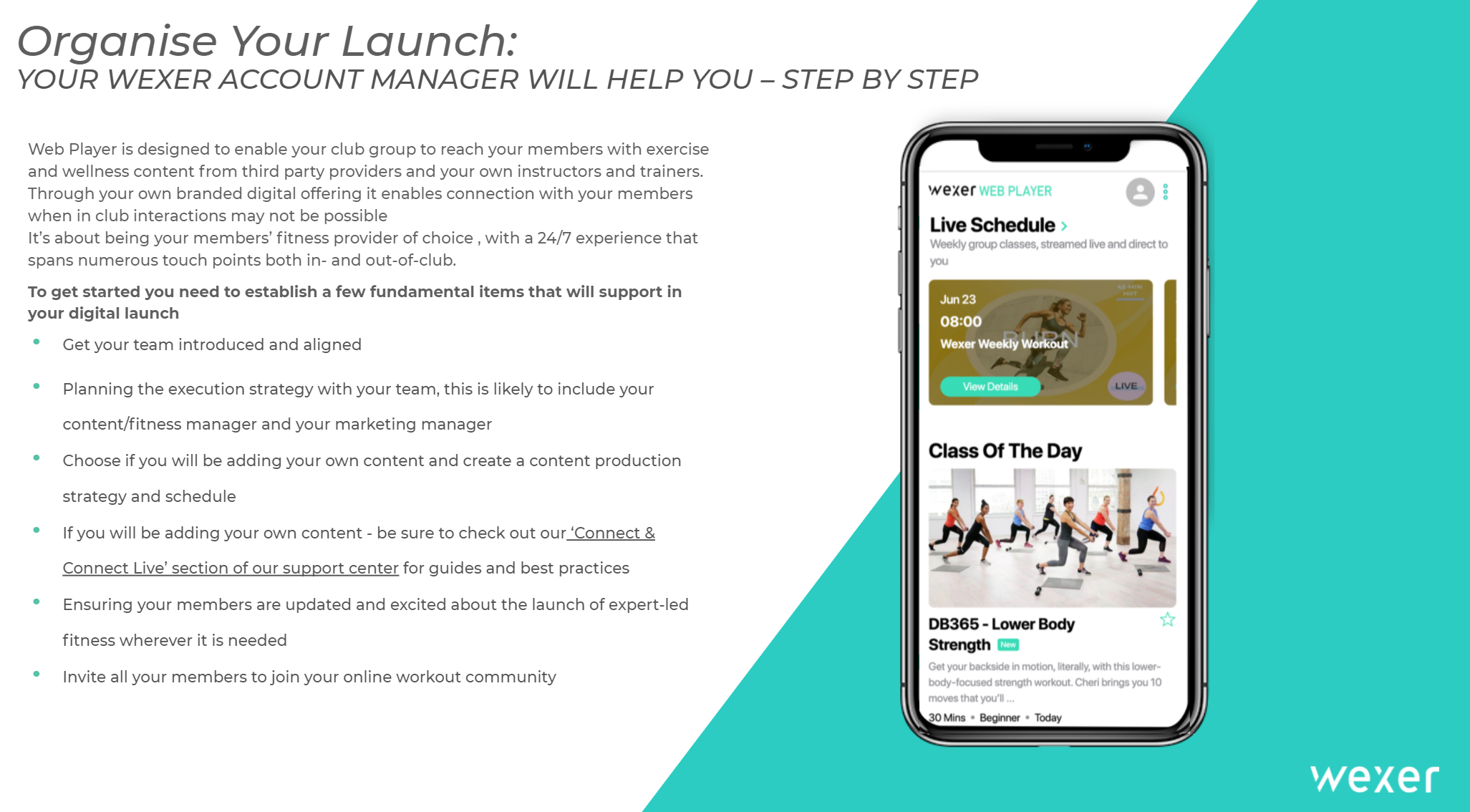 Your guide will also provide you with tips and resources for introducing the product to your team.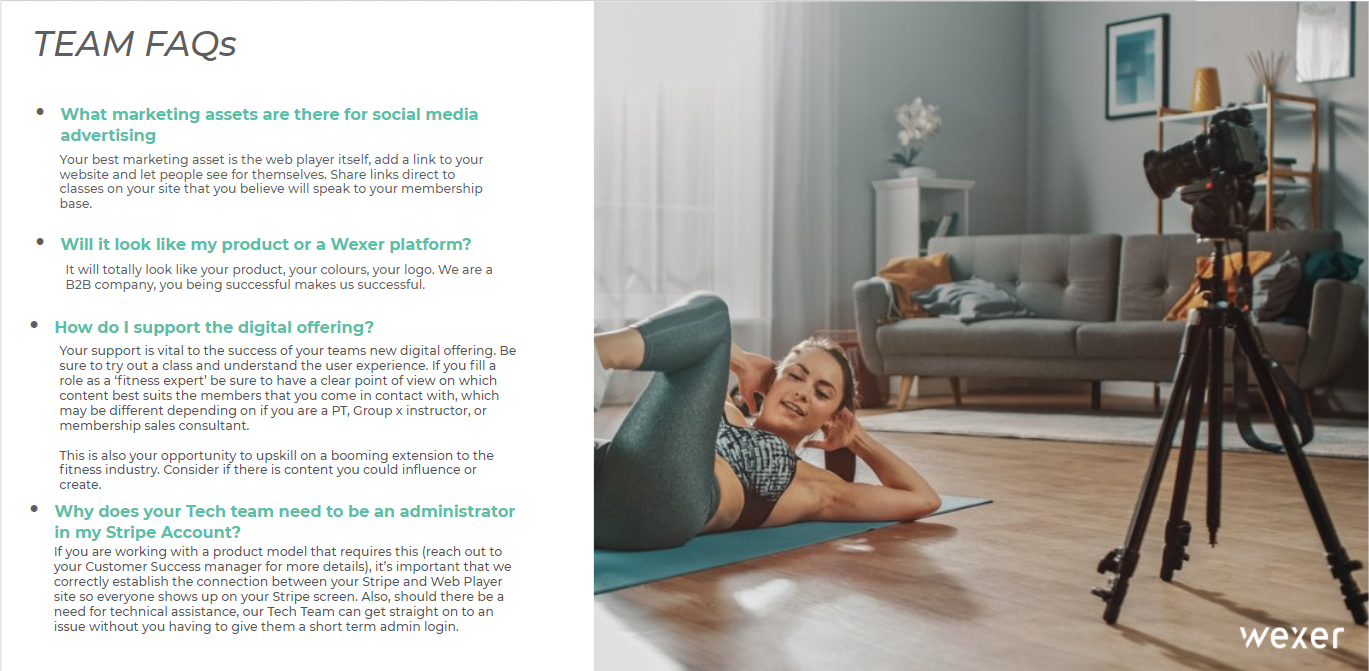 Content Managers will need to have a clear content strategy for your digital platform, whether you are producing your own content or now. It is key that you highlight content that is most relevant to your membership/user base. Download a Content Manager specific launch guide below for more details!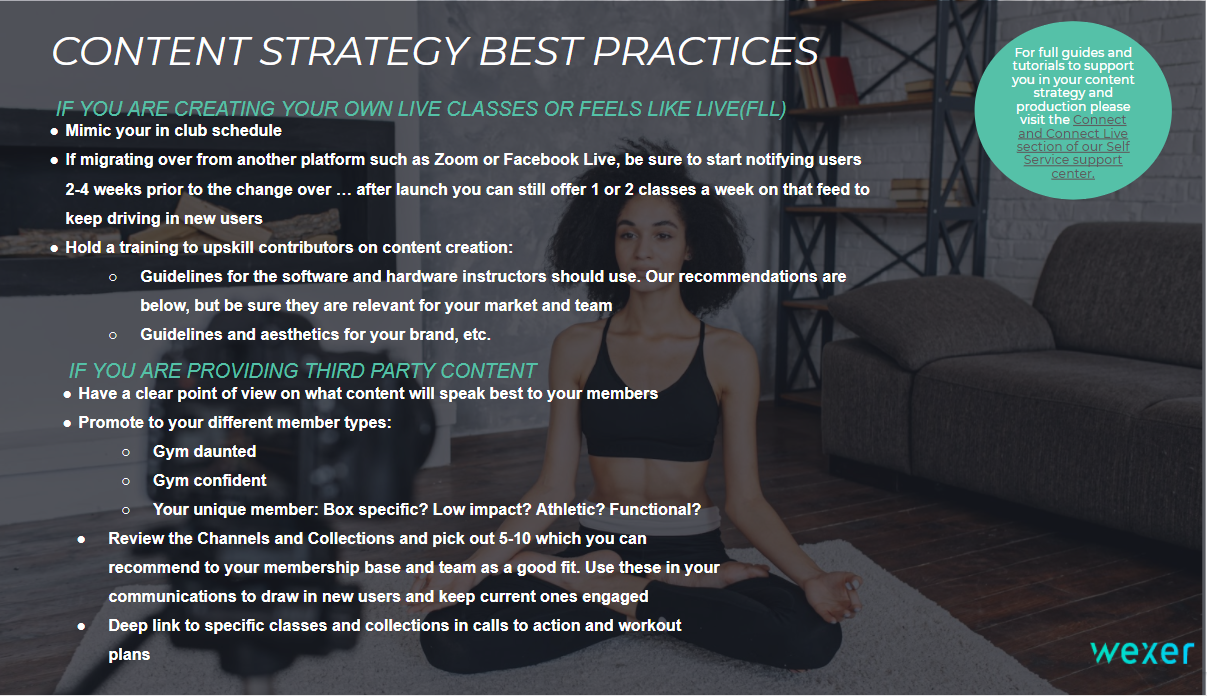 Marketing Managers need to ensure the branded Web Player is integrated into all promotional and marketing efforts, just as standard memberships would be. Once launched, our remarketing capabilities can take care of your ongoing engagement, but it is important that the Marketing stakeholder continue to focus on feeding the top of the user funnel. Download our Marketing Manager Launch guide below for more in depth information.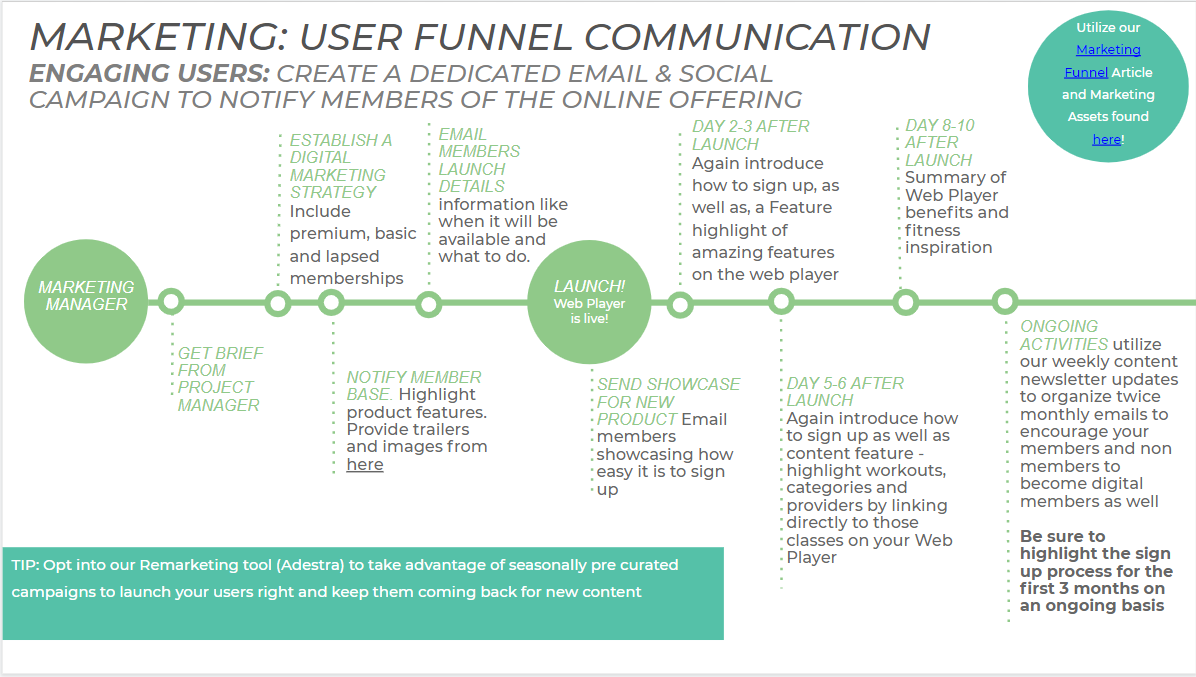 Launching your Web Player is a team effort that takes place over 2-8 weeks depending on your product model. At the end of the process be sure to review the check list below to be sure you covered all your bases for launch...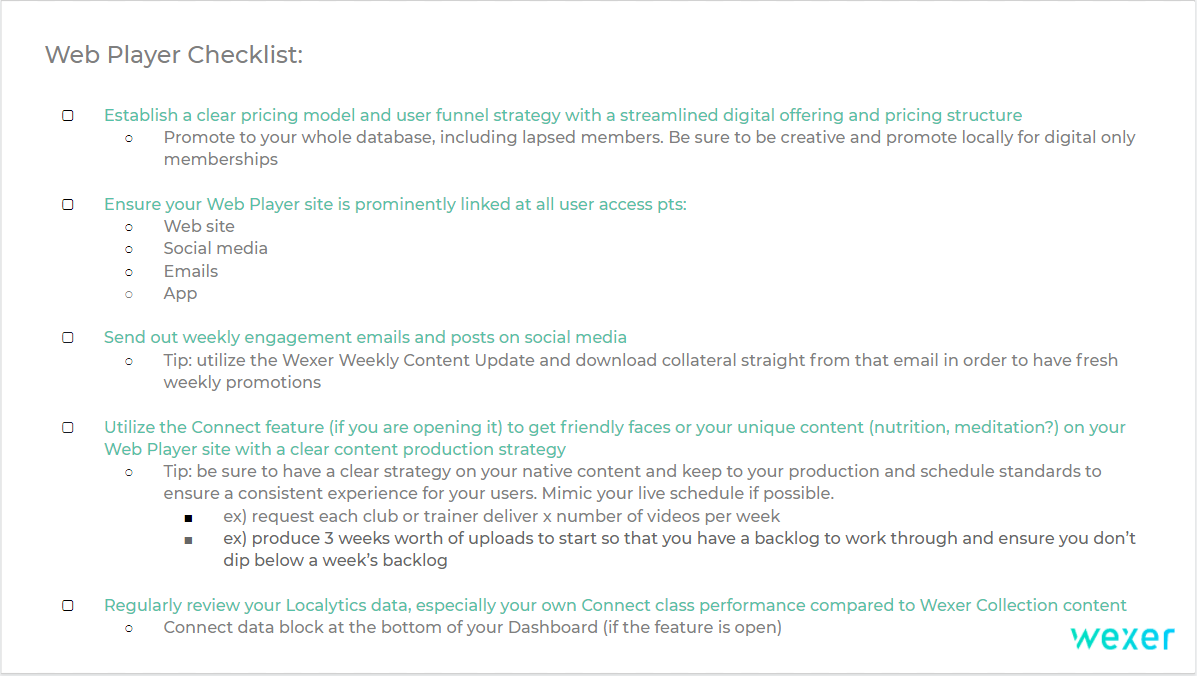 Downloads: