Overview:
Though each Wexer Mobile App product is unique to fit the clients execution, we have created a an overview to guide you through your launch and onboarding members to your new mobile product.
It is important to review this process in depth with your dedicated Customer Success Manager and be sure you have a full execution plan to integrate this new product into your team, operations, and promotional efforts.
Download the Wexer Mobile App Launch guide available below and reach out to your dedicated Customer Success Manager to get started.
Be sure to devise your plan on how to launch with your users...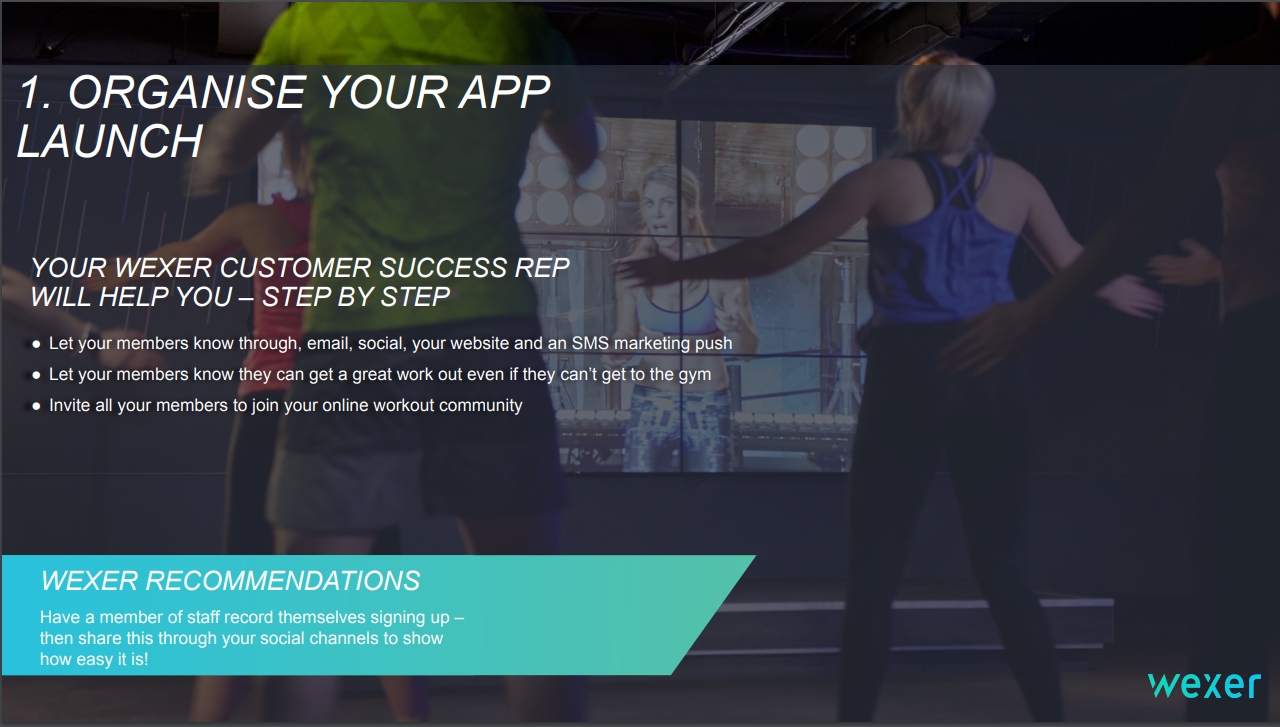 Be clear on how you will be making your new mobile platform accessible to your users/members...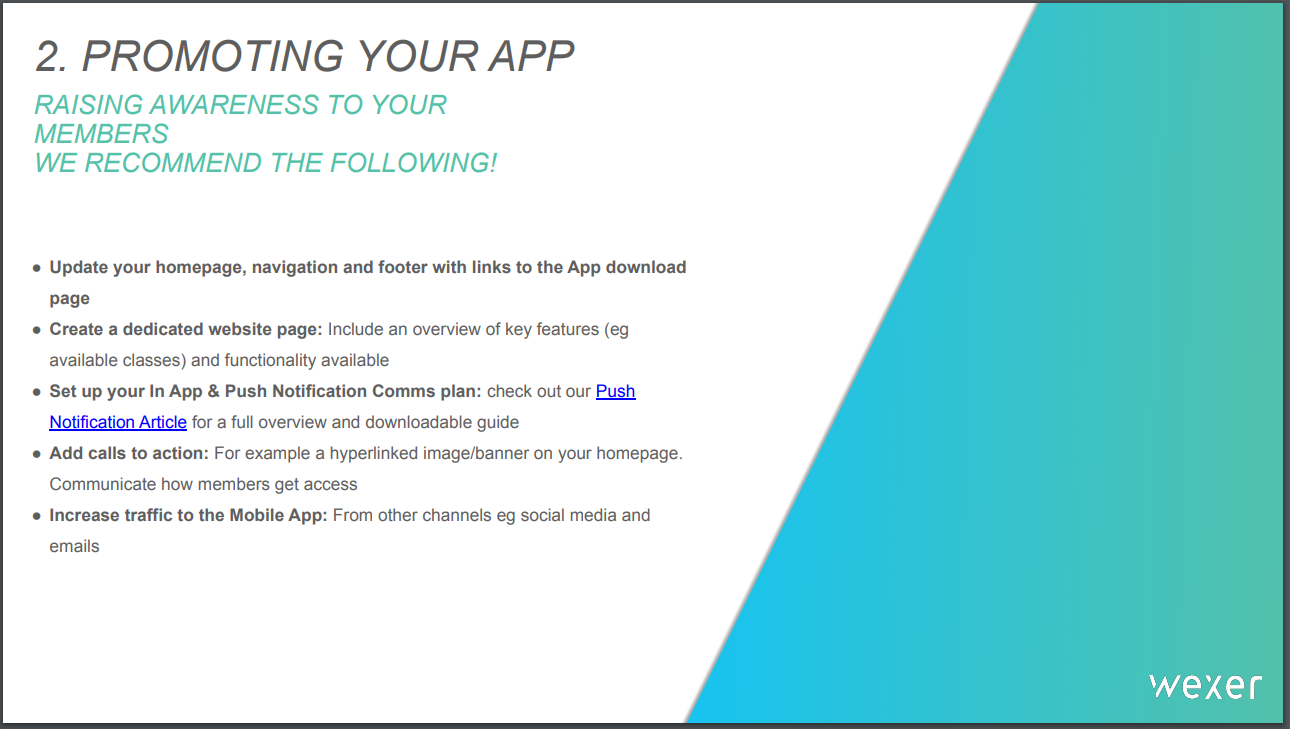 Drive behavior from the start with a dedicated launch campaign for new users...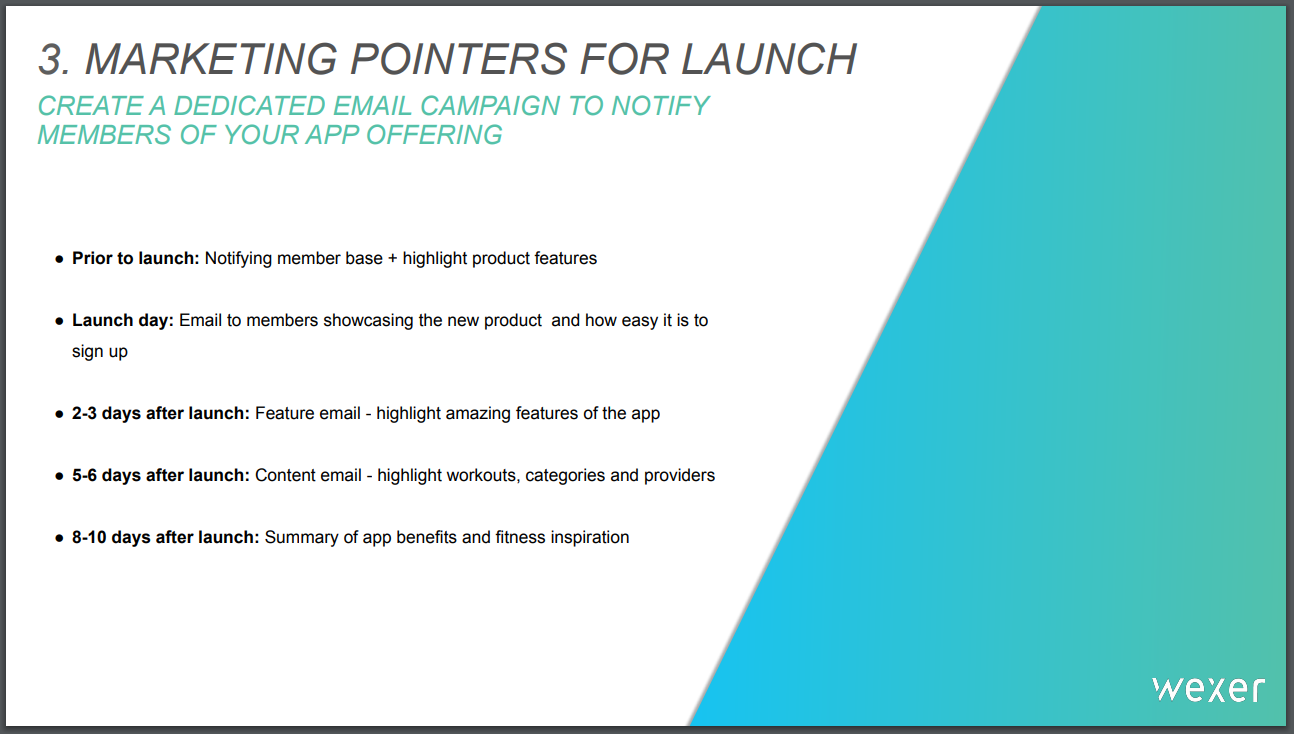 Don't miss out on critical insights, reach out to your Customer Success Rep to review how to analyze your data...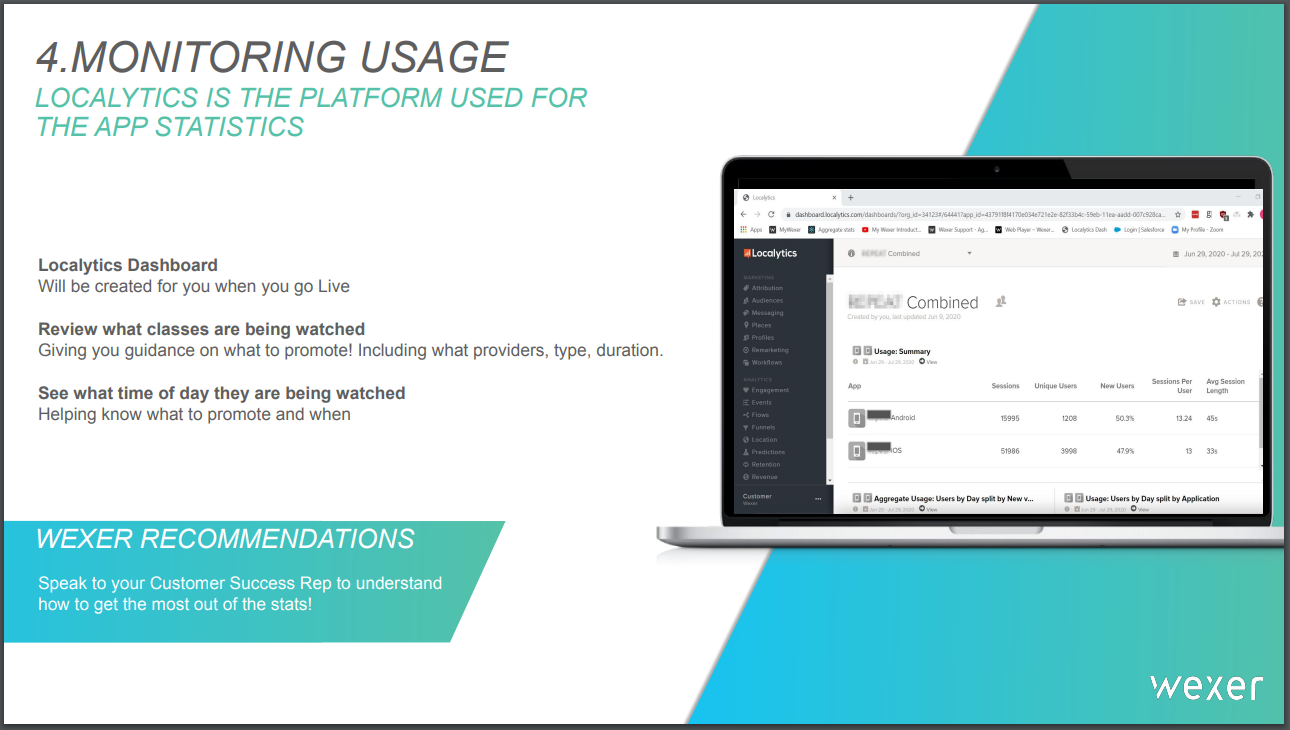 Downloads: