Overview:
To ensure a consistently fresh experience, the Wexer Web Player features a highlighted Class of the Day (see sample image below) which is expertly curated by our experienced fitness team to highlight the variety of high quality titles available.
The Class of the Day is set to change every 24 hours and past Class of the Day selections remain easily accessible as part of the Collections Library. Users can easily locate and save a previous class by utilizing the search & favorite features.
If you utilize Class of the Day along with Link Sharing, it's quick and easy to do daily engagement with your users via social media or EDM's.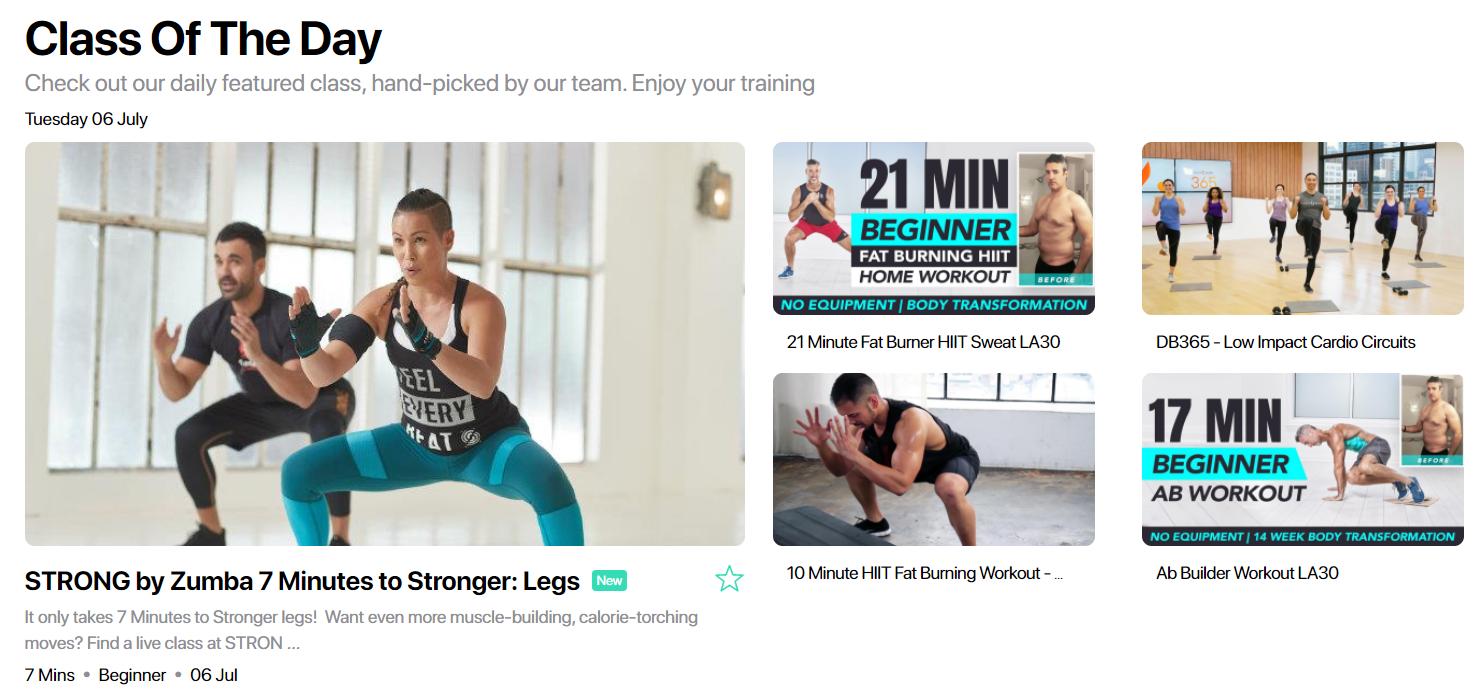 *For bespoke Class of the Day set ups, please reach out to your dedicated Account Manager for pricing.